Get ready for interesting conversation and songs off of our new album, Lift You Up, which will be released July 14 on Bandcamp and Soundcloud, with physical CDs and T-shirts available, and all streaming and vinyl following soon.
Betina and Nick have been having a blast collaborating with some incredible DJs who are just as passionate about multi-genre folk music as we are.
First up on the radio show lineup is Joltin' Joe Pszonek, the host of "The Eclectic Train Wreck" on Folk Music Notebook. Tune in on Saturday, July 1, 2023, between 9 am and 12 noon EDT to catch a four-song feature. (http://www.folkmusicnotebook.com)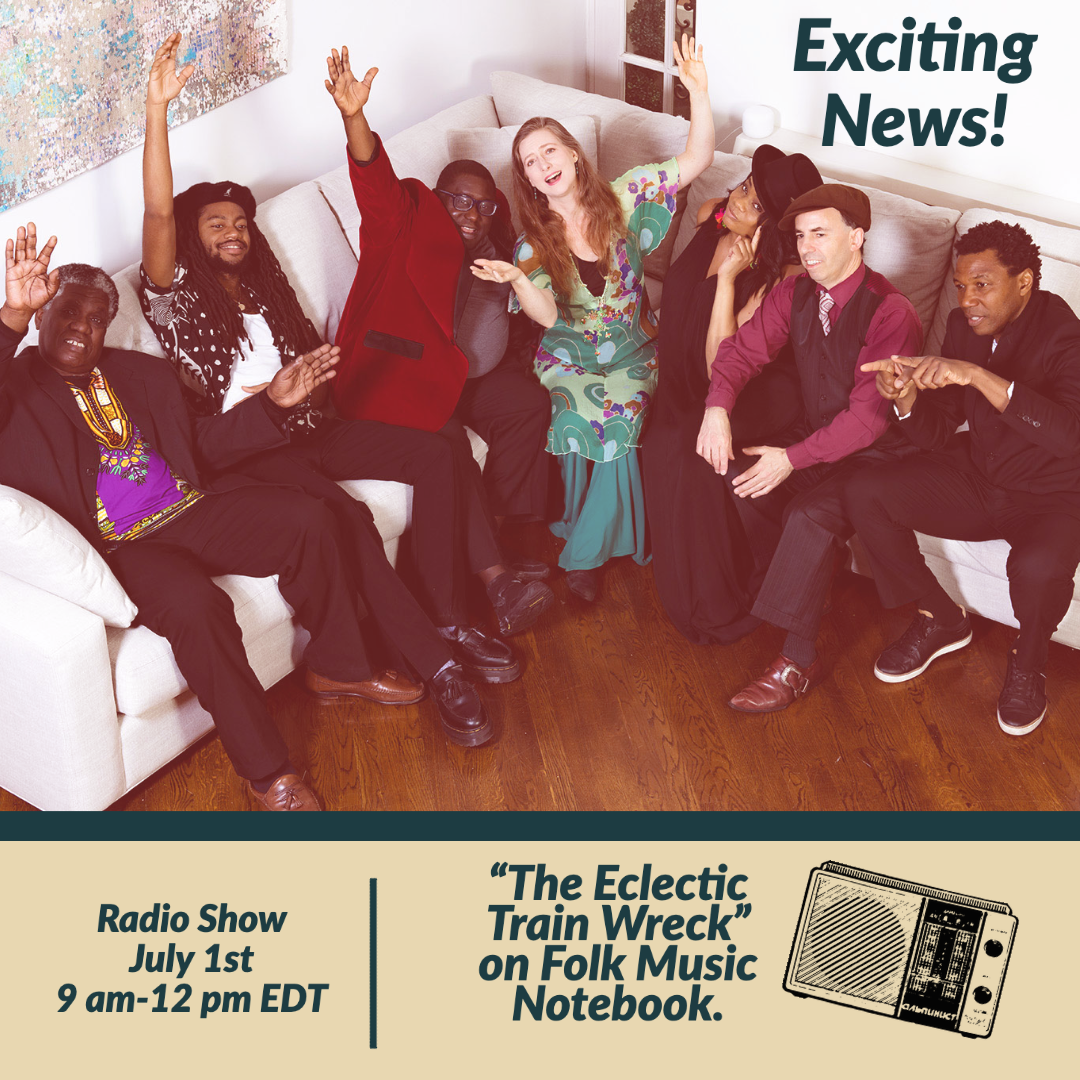 On Sunday, July 9, 2023, from 3-6 pm EDT, The Scooches join Ron Olesko on "Traditions." Make sure to listen in on either Folk Music Notebook (www.folkmusicnotebook.com) or WFDU FM 89.1, broadcasting from Teaneck, NJ. Ron will be sitting down with Betina and Nick from The Scooches for an interview that promises to unveil insights about the band's name, history, and vision.
Monday evening, from 9-10:30 pm EDT, Jon Stein will be shining a spotlight on the full album during "The Hootenanny Café." Tune in to WTBQ AM 1110 / FM 93.5 (https://wtbq.com), based in Warwick, NY, to catch this exclusive feature.
And for those who miss the initial broadcast, mark your calendars for "The Hootenanny Café" rebroadcasts on Thursday, July 13, and Friday, July 14, from 10-10:30 pm EDT on Bell Buckle Radio (https://www.bellbuckleradio.com/).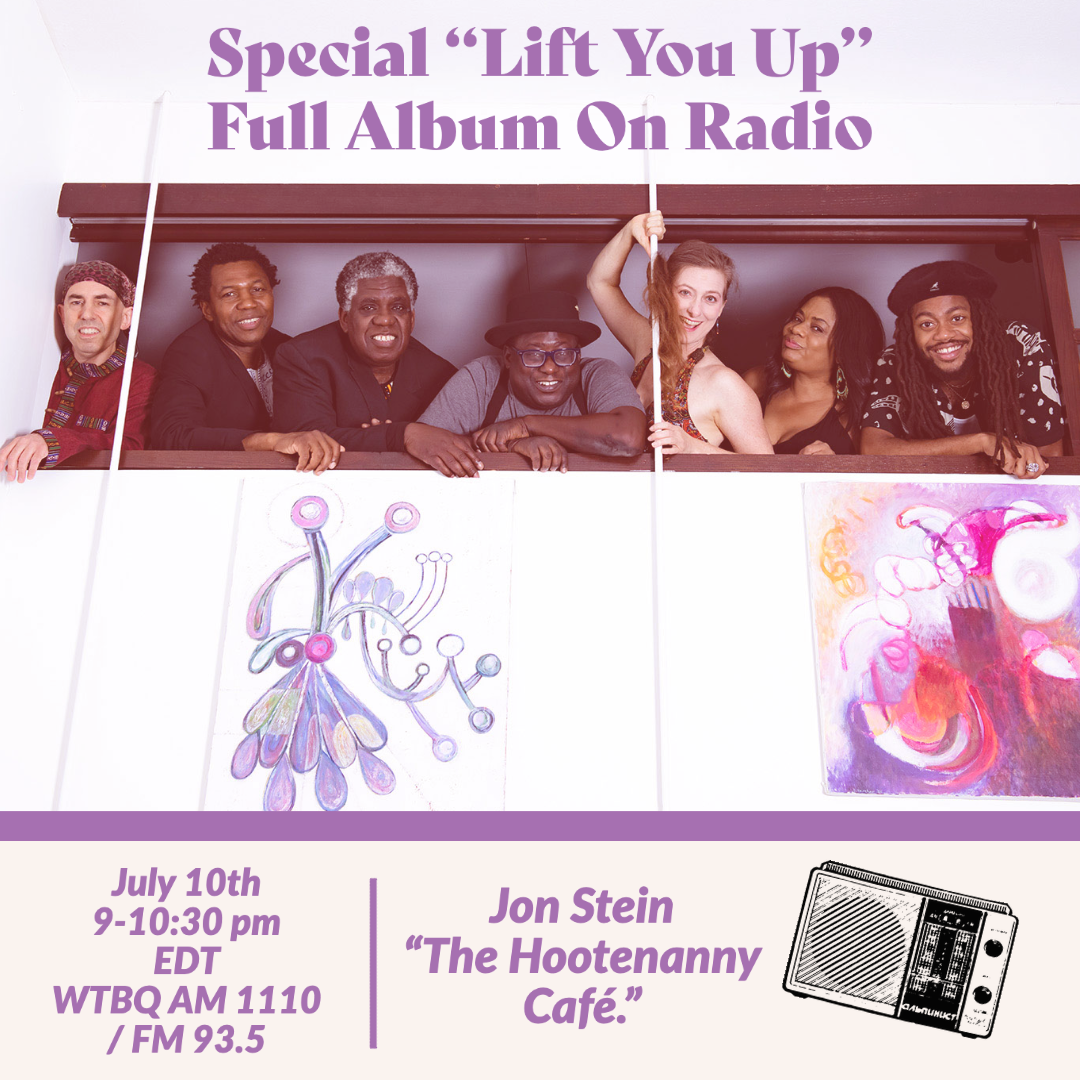 Rusty and Jan are up next, Thursday, July 13, 2023, between 4-5 pm EDT,  with "Philly Folk Scene" on Philadelphia WPPM-FM 105 (www.PhillyCam.Org/Listen). Betina and Nick will be talking deeply about the messages of The Scooches' songs. Check out and discover even more about The Scooches. Trust us, this interview is not to be missed!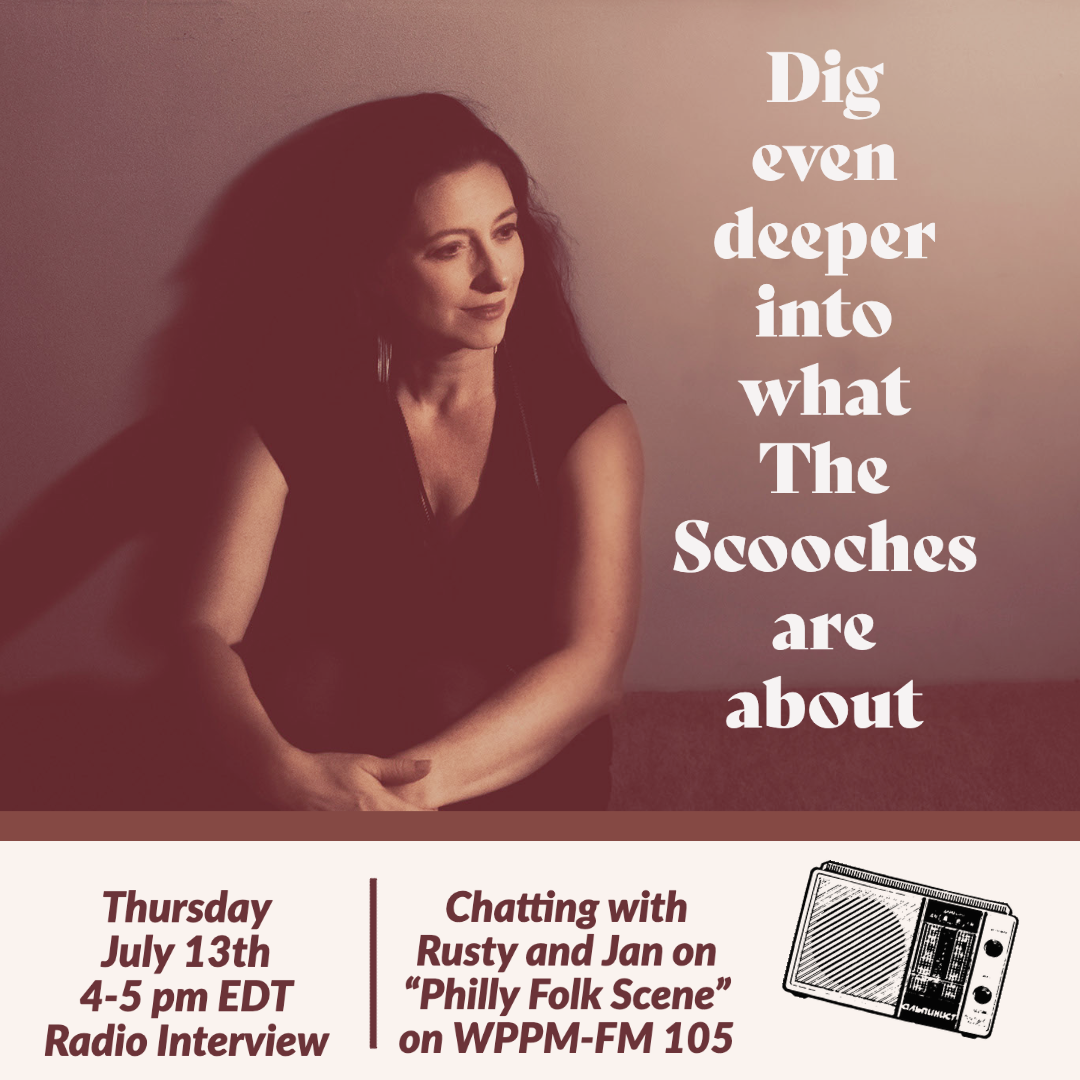 Jersey Jim Sereda takes the reins on Tuesday, July 18, 2023, from 8:55 to 10 am EDT on "The Spin Zone." Tune in to WUSB 90.1 FM, broadcasting from Stonybrook, NY, and get ready to be charmed by the delightful connection between Jim and The Scooches. (https://www.wusb.fm/)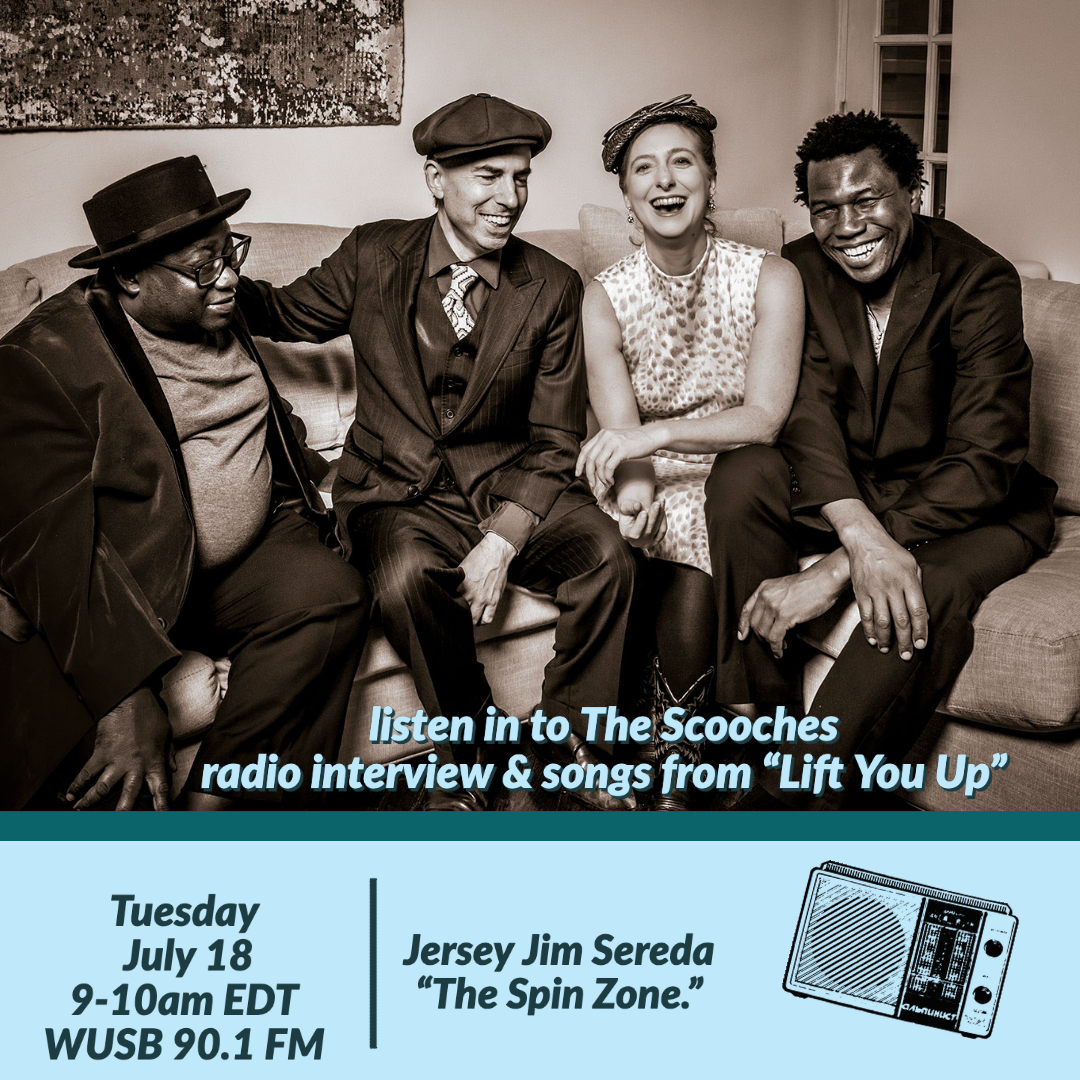 On Sunday, July 23, 2023, from 2-4 pm EDT, The Scooches will be making their way onto "The Catskill's Cafe" with Artie Martello. Be sure to tune in to WIOX 91.3 FM, nestled in Roxbury, NY, for an interview that promises to be as warm as three friends under a weeping willow tree. (https://www.wioxradio.org)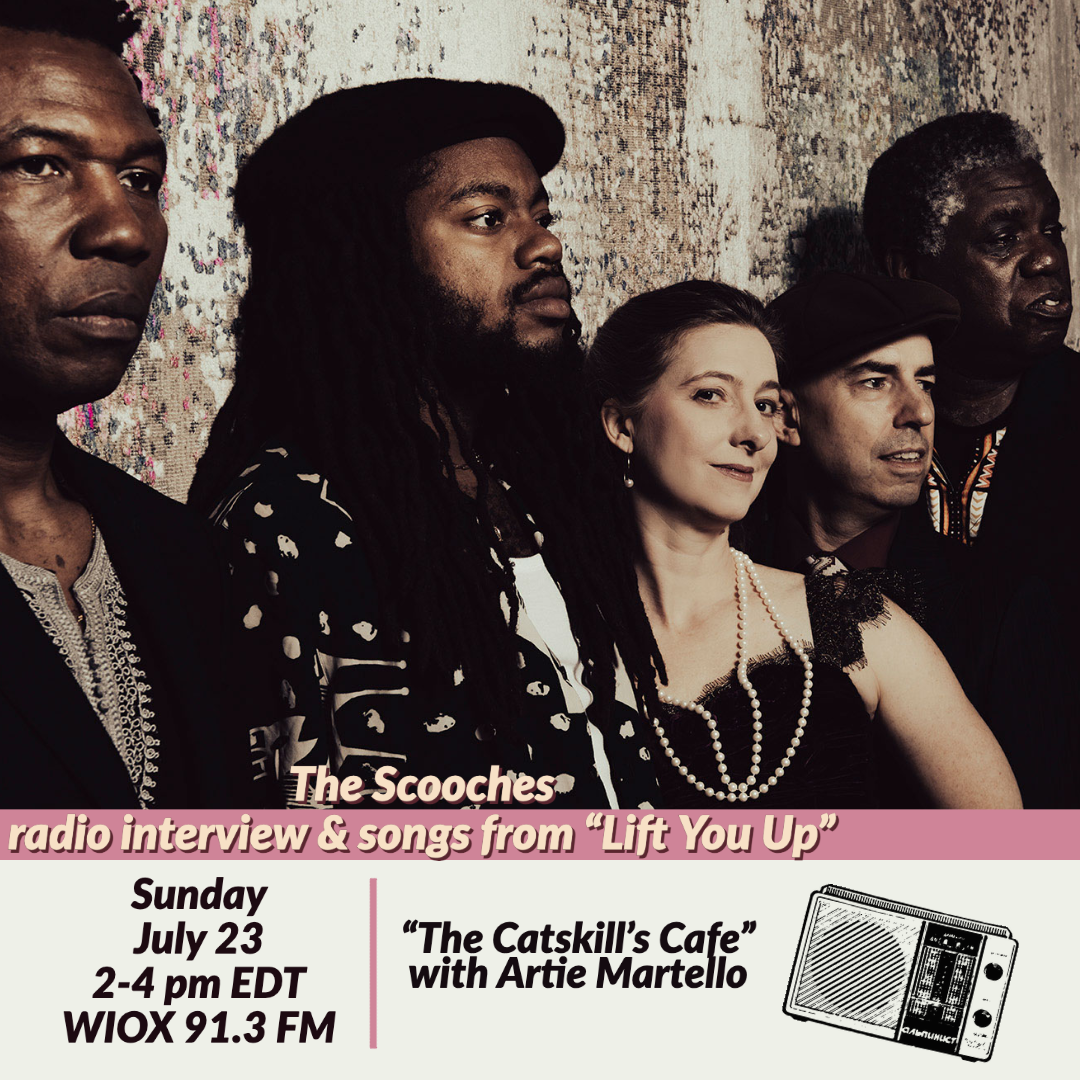 Last but certainly not least, Tune in Tuesday, July 26th, for a deep radio interview on "Common Sense Songs"!
Join us on WBCR, 97.7 FM, or stream online at www.berkshireradio.org from 8 to 10 pm as our host Graham sits down with the core duo of The Scooches, Banjo Nickaru (Nick) and Betina!
You don't want to miss this exploration of the songs on the new album! 
(The replay will be Friday 3-5pm, and streaming online for 2 weeks)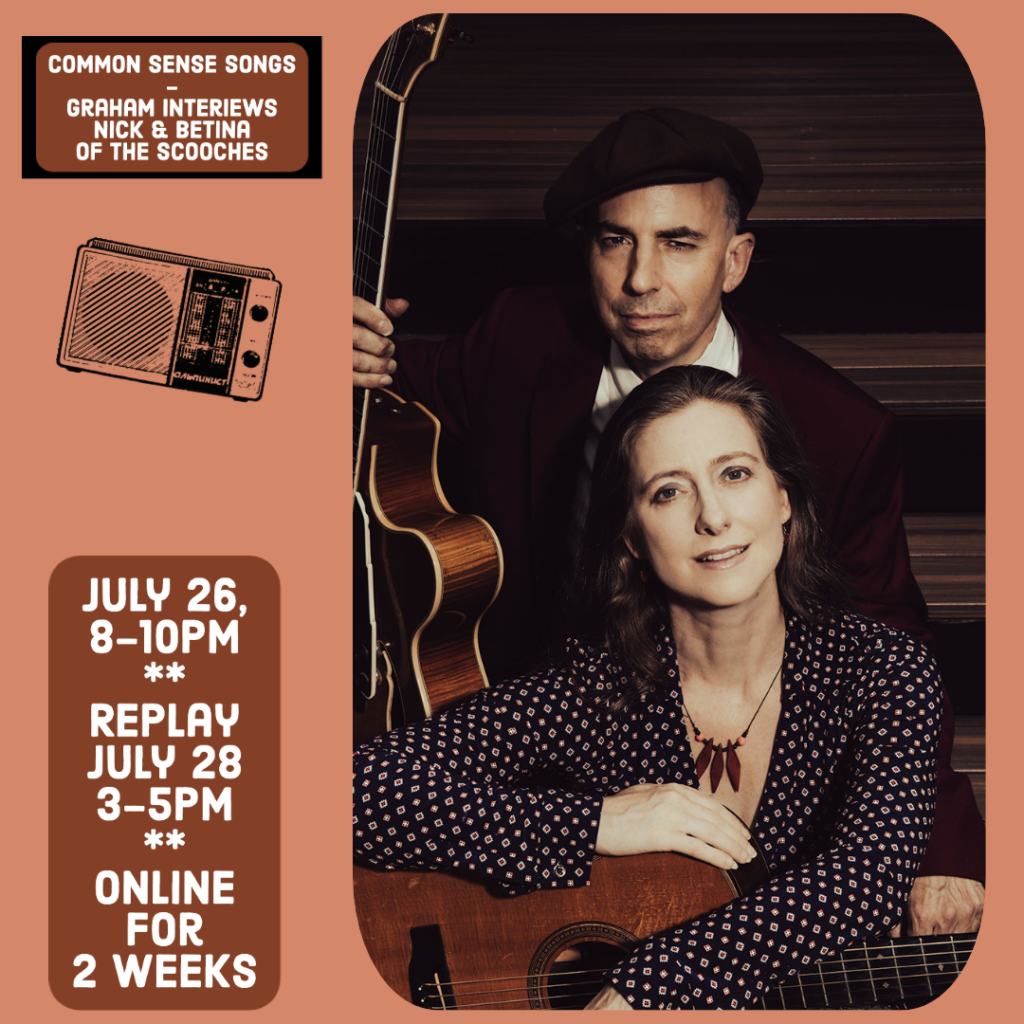 With these upcoming radio shows, The Scooches are bringing their infectious energy, vibrant melodies, and rich musical heritage straight to your ears. So gather your friends and get ready to immerse yourself in the world of The Scooches.
Sending Huge Thanks to all of the DJs playing The Scooches' music on their stations! Jeanne Holton, Gordons Gold, Carolyn Vandeweile, Bruce Cameron, Bob Weiser, Don Alloway, Taylor Caffery, Bob Heyer. Special Thanks to the DJs who interviewed us and played album features: Joltin Joe Pszonek, Ron Olesko, Jon Stein, Rusty and Jan, Jersey Jim Sereda, Artie Martello.
Home – About – Media – Shows – Subscribe to live our performance schedule on Songkick.