Lift You Up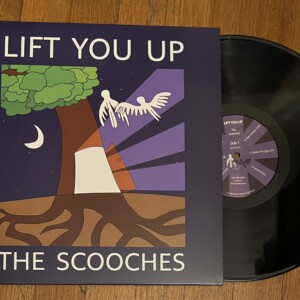 Acclaimed Global Music Collective THE SCOOCHES Announce Nutrimental 3rd Album 'LIFT YOU UP'
#1 Album (tied with Eliza Gilkyson's Home), FAI Folk Chart, July 2023
#4 Song – Ain't Gonna Let Nobody Turn Me 'Round – FAI Folk Chart, July 2023
#6 Song – Lift You Up – FAI Folk Chart, July 2023
#11 Song – Let's Grow Our Roots Deep And True – FAI Folk Chart, July 2023
Available Globally via All Major Streaming Platforms July 14th via On The Bol Records, The 12-Track Collection Features Climate Action Anthem "Stop This Climate Change".
"Americana music at its purest and most impressive" – No Depression
"A band that has to be seen to be believed." – John Platt (WFUV)
Song Reviews Quotes:
"Lift You Up," with a warm island reggae-like melodic drive with Hershey's tight folky tone. It's as if Joni Mitchell were backed by the Wailers or the Maytals" – Americana Highways
"What's Meant To Last Will Last," has a Manhattan Transfer-Squirrel Nut Zippers style – quite entertaining, great tapping too & vintage vocalizing Bette Midler & Bernadette Peters would smile at. – Americana Highways
"Tinted with Spanish flavours, "Open A Door" allows Hershey to strut her silky-smooth, lustrous voice." – V13
"A personal favorite because of its drifting, old-timey country motion, "Leavin' " conjures up memories of Patsy Cline, full of bluesy melancholy and nostalgia." – V13
New York, NY: Global folk sensation The Scooches, led by vocalist Betina Hershey and multi-instrumentalist Nick Russo, have announced the release of 'LIFT YOU UP,' the celebrated group's third full-length album. 
See the interview with The Scooches' singer/songwriter/guitarist Betina Hershey in Guitar Girl Magazine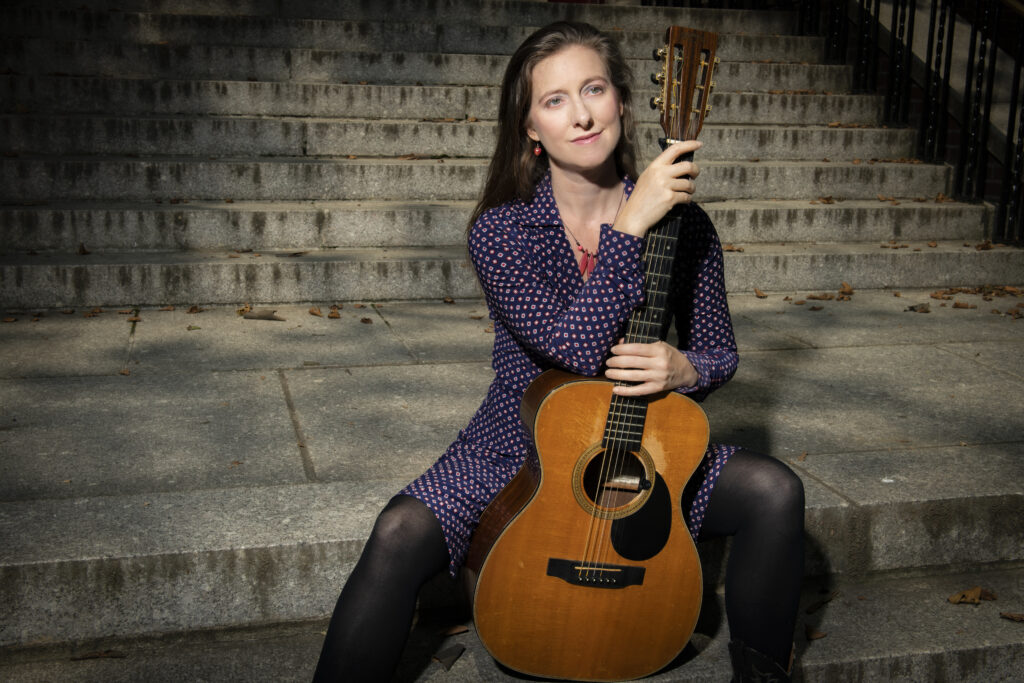 In person, and on record, the NYC-based band The Scooches, formerly known as Banjo Nickaru & Western Scooches, raise their voices, their instruments, their consciousness, with an eclectic melting pot of original music inspired by world folk traditions, global Americana, New Orleans verve and the unfettered exuberance of the 1920s.
Expertly helping with the lifting is a world-class lineup of standout musicians from New York, Suriname, Sapelo Island (Georgia), Mexico, India, and the Caribbean. Elmore Magazine championed the group's "remarkable musical dexterity with songs that bask in a genuine roots regimen and a sense of timeless tradition" while Big Takeover Magazine best described their fluid convergence of minds, souls and cultures as "Not just music forged from myriad sounds and cultural styles garnered from genre and geography but the music of the world, about the world."
Arriving July 14 via On The Bol Records, the new 12-song collection builds upon the exuberance that made 2018's 'Get Us Out Of Fearland' (#2 on the International Folk Alliance Chart) and 'Very Next Thing' (2016), a transcendent breath of fresh air.Inspired by the current social climate, most of the songs on LIFT YOU UP, including "Let's Grow Our Roots Deep And True," "Spread Your Wings And Fly" and "Open A Door," call upon society and the human race to believe that we, collectively, can make a difference, a change for the better.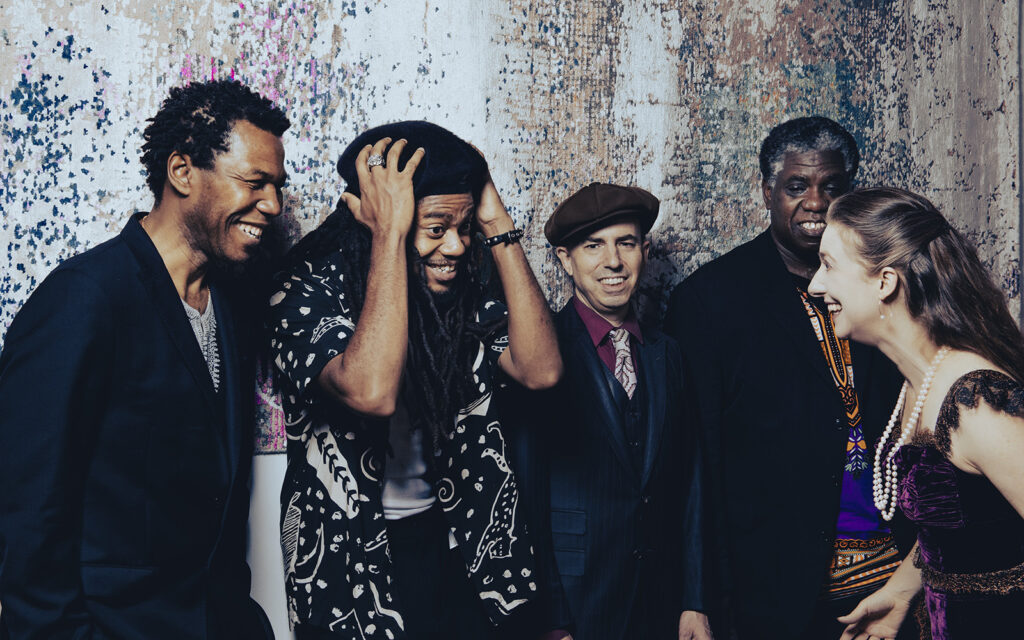 Lead single, "Stop This Climate Change," a poetic and uplifting anthem fraught with grave concern, yet infused with positive intuition, perfectly encapsulates their empathetic, yet urgent, call to action. Released in conjunction with Earth Day, the lyric "We've got to stop this climate and change" refers to the climate of helplessness and denial that surrounds climate change. Hershey wrote the song about interpersonal relationships with each other but also with Mother Earth because, collectively, the human race must stop denying climate change.
Featuring a stately co-lead vocal by the gifted Miles Griffith, and spiritually-elevated musicianship by Russo, the excursion concludes with a passage of thought-provoking spoken word by Brooklyn rapper Ra$h Ca$h (Rashaan I.A. Salaam) as a hypnotic Indian-influenced outro propelled by Aditya Phatak (tabla), Mamadou Ba (bass), and Harvey Wirht (drums) carries strength to the promised land. The uplifting vocals, harmonies, rhythms, instruments, and visceral message combine into a bold, and jubilant, declaration of unity. Climate change is not irreversible. Together, we can, and will, make a difference. 
"Our goal for this song is to inspire people to roll up their sleeves and take action. The purple hands on our album cover symbolize the magic that comes with hard work! We recycle, compost, use compostable garbage bags, and bike or walk whenever we can. We can't afford to deny our impact on the Earth. Let's come together and truly believe we can create positive change," says Hershey.
A portion of the proceeds generated from the single, available on all major streaming platforms, including Soundcloud, Bandcamp, Spotify, Apple, Amazon, and Pandora, will benefit Sierra Club, the most enduring and influential grassroots environmental organization in the U.S., one whose purpose is to defend everyone's right to a healthy world.
Other album highlights include the reggae-dub groove of the title track, the playful, country break-up song "I Broke The Egg," the 1920s-inspired "What's Meant To Last Will Last," the smoky Motown-inflected duet "Give It To Me Real" (featuring Griffith and Hershey trading lines), the gospel-tinged "Leavin'," the eerily lilting "Run," about trafficking and gun violence, and the rollicking bluegrass-driven "Let's Grow Our Roots Deep And True," about finding home. 
The ever-timely traditional protest song "Ain't Gonna Let Nobody Turn Me 'Round" (which Joan Baez recently sang with Justin Jones of the Tennessee Three at Newark airport) is presented in two versions and both are stunners; the first a celebration to lift the spirits, the second a Gullah Geechee version featuring stirring contributions from improvisational vocals from Miles Griffith and drumfolk riddim percussionist/vocalist Dr. David Pleasant.
With production and jaw harp from Len Monachello at Soundtronics in NYC, LIFT YOU UP raises the bar with spirited contributions from Angela Workman (vocals), Russell Hall (bass), Kenny Kosek (fiddle), Jennifer Vincent (double bass), Ahmad Johnson (drums), Hilliard Greene (double bass), Art Hirihara (organ) and dancer Michela Marino Lerman, who adds a bit of tap on "What's Meant to Last Will Last." In total, 17 musicians combine forces to lift you up.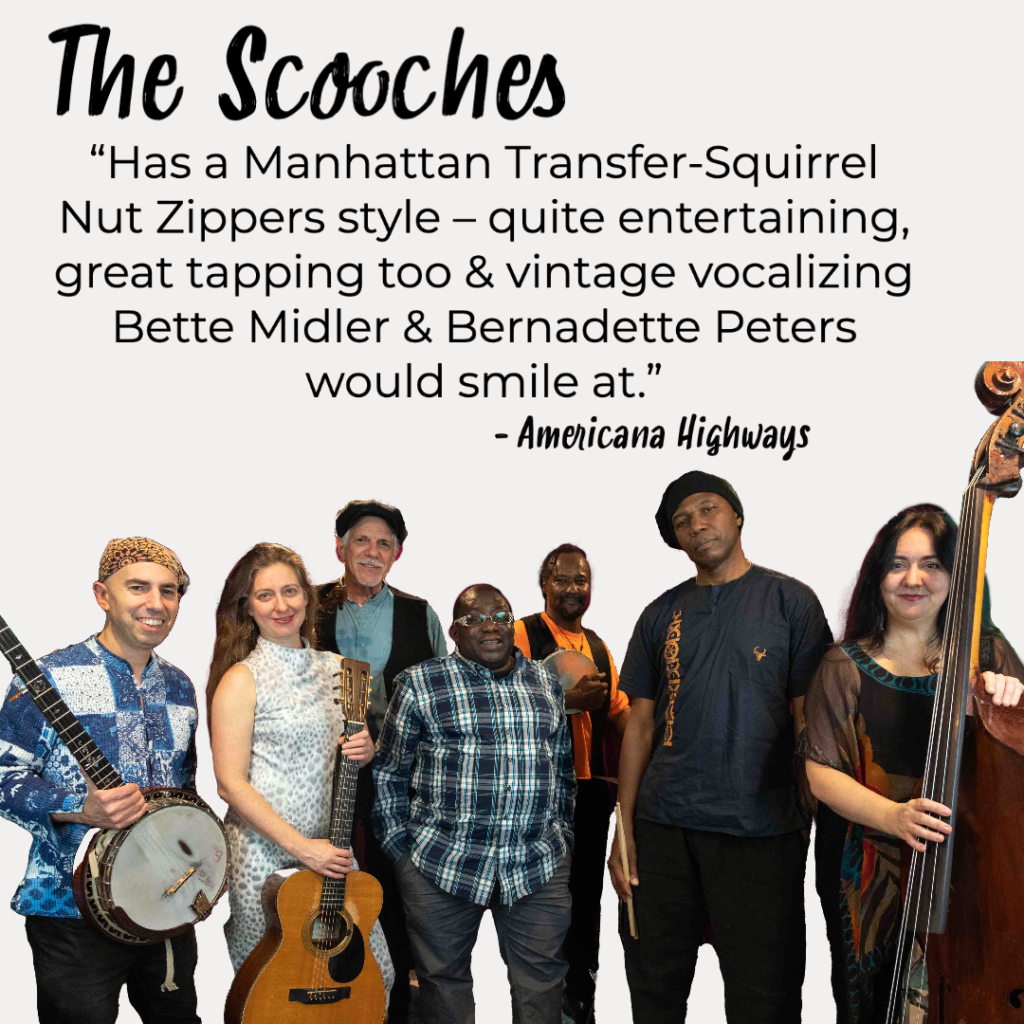 Read the full Lift You Up review in Americana Highways 
Over the years, The Scooches have performed at the Kansas City Folk Festival, Club Passim, Blue Plate Special, WFUV, John Platt's "On Your Radar" and syndicated old-time radio show WoodSongs with various members also performing with artists such as Paul McCartney, Paul Simon, Willie Nelson, James Taylor, Jerry Garcia, Julia Roberts, and Wynton Marsalis. Russo and Hershey have made appearances in movies such as Disney's 'Enchanted,' 'Mona Lisa Smile,' 'Away We Go' and PBS Masterpiece's 'The Chaperone.' 
A summer/fall tour will be announced soon. In the meantime, the band will celebrate with friends, fans and family on Friday, June 2nd, at a very special hometown show at Zinc Bar in Greenwich Village. Other album release shows include Meadow Blues Coffee in Chester, NY (June 24) and the Hudson West Folk Festival in Jersey City (Sept 23).
"A fearless melting pot of rhythmic banjo, slide guitar fused with Gullah Geechee tambourines, beautiful female country lead singing and harmonized calypso vocalizations." – WoodSongs
Follow & Share our Socials: @thescooches
Support The Scooches and Buy Lift You Up On Bandcamp
Find & Share Lift You Up On Your Preferred Music Platform
Enjoy more quotes and full reviews & interviews