The Scooches are hitting the road for an exciting tour across Kentucky, Tennessee, and Virginia, showcasing our #1 album, Lift You Up, and a commitment to social and environmental causes.
Our quartet includes Miles Griffith, Nick Russo, Betina Hershey, and Harvey Wirht.
We invite you to join us for a week of unforgettable shows and musical moments.
In Nashville, we'll be at GourdFest, supporting Mehuman, local farmers, and climate awareness.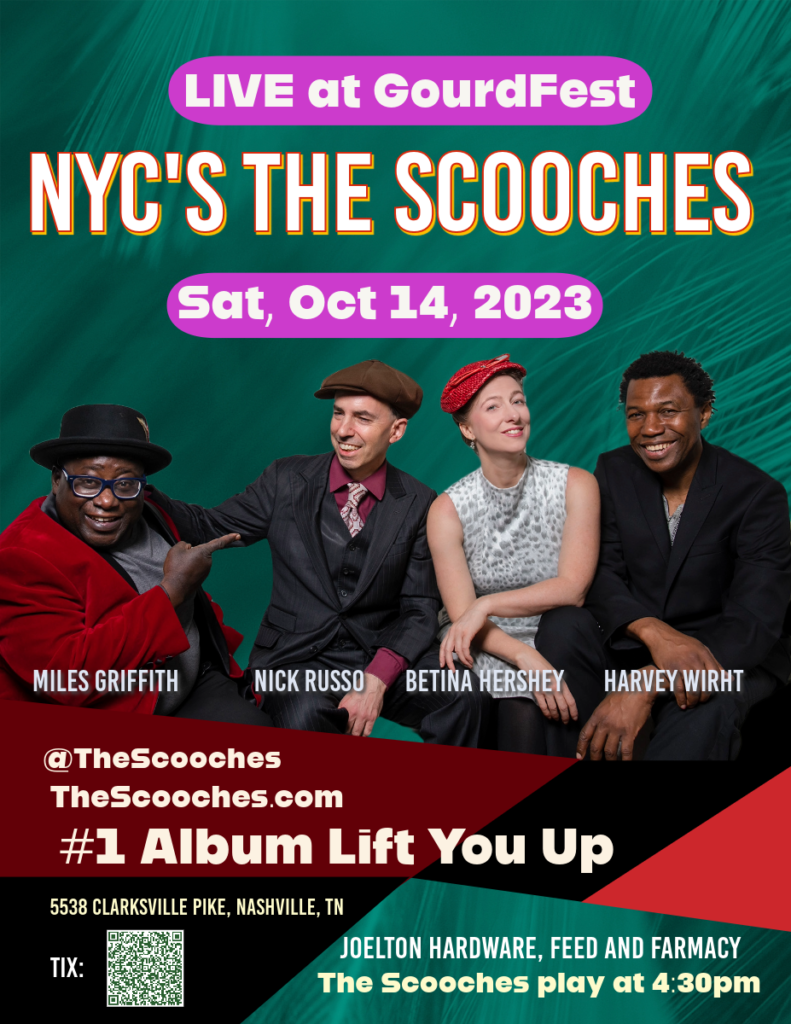 We're honored to return to WoodSongs, where we previously performed during the release of "Very Next Thing" alongside Kai Kater.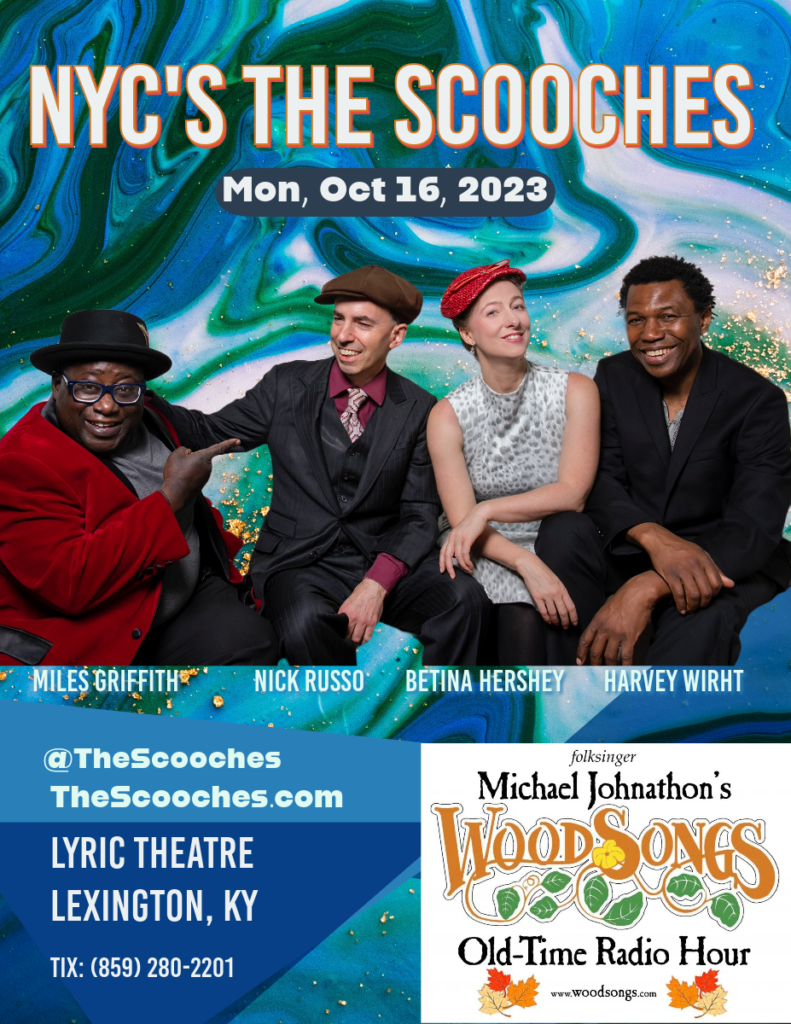 Next, we'll be at Cave Valley Kava in Louisville, KY, with Mehuman & Mexx Heart.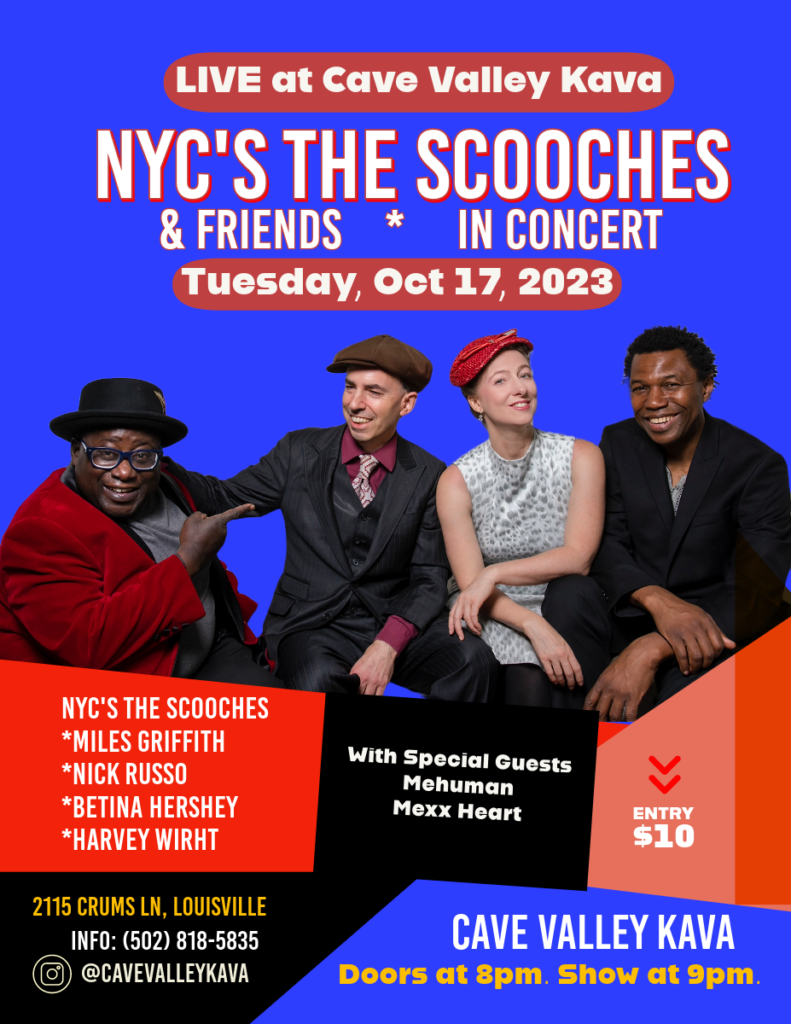 We're excited to play at DEE's in Madison, TN, with friends Mehuman, Zach & Kat, Rose Starring, Lalya Rose, Jennie Hayes Kurtz, and Allegra Cramer.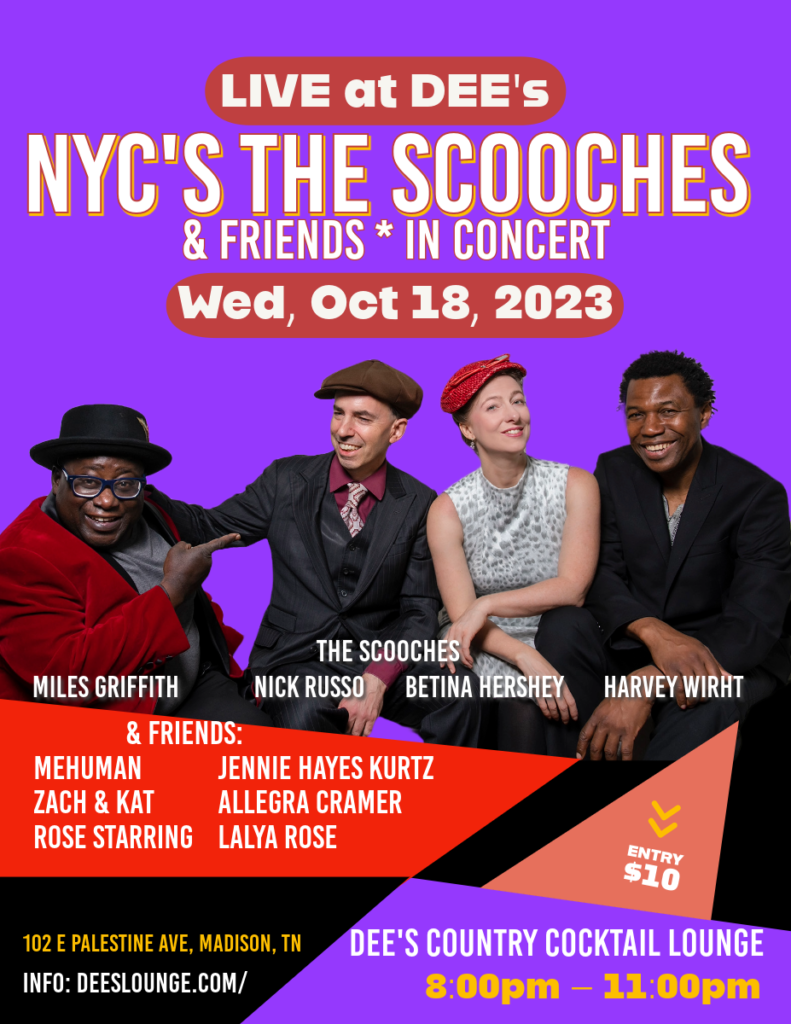 Finally, we'll wrap up the tour with a live appearance onWTJU in Charlottesville, VA.
Join us in making a positive impact through music as we continue to uplift communities and inspire change.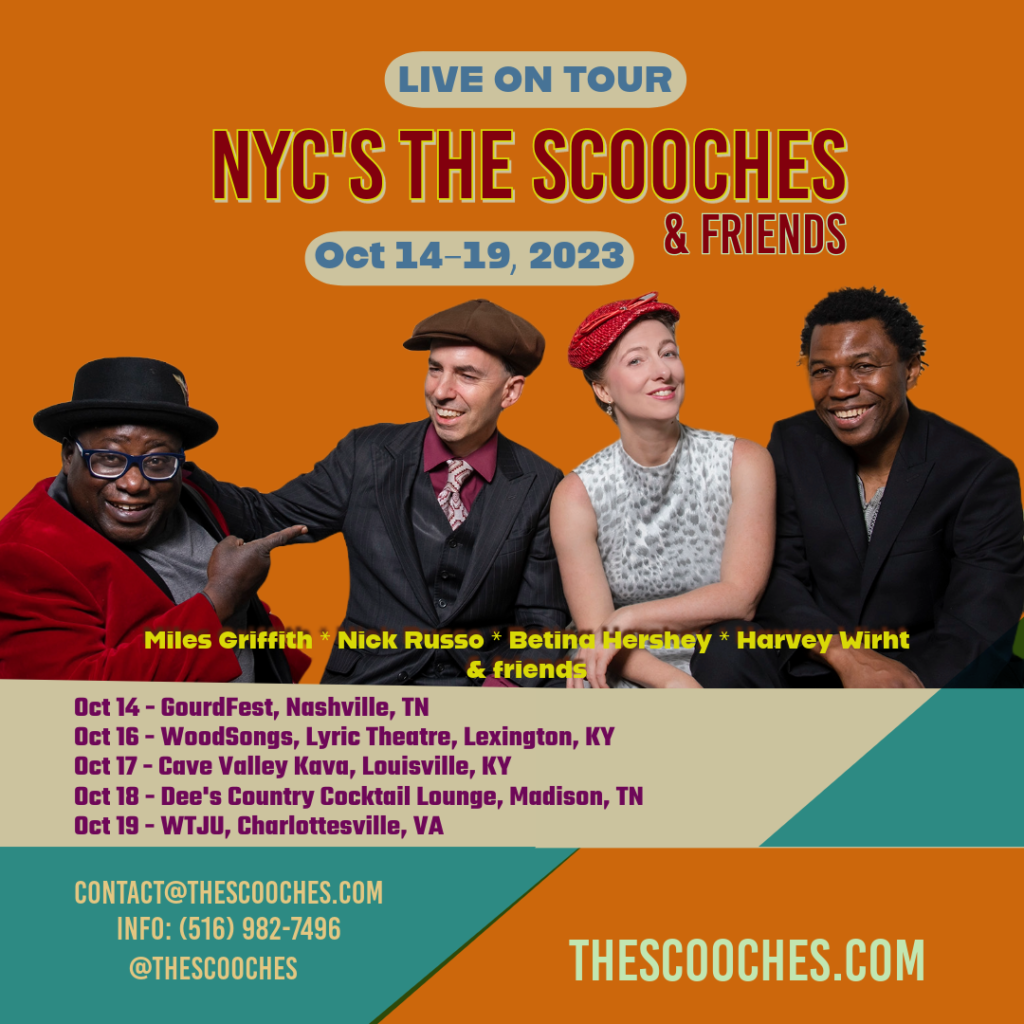 And if you haven't yet, check our our new album, enjoy our merch, and follow our socials.
See you soon,
Betina, Nick & all of The Scooches!